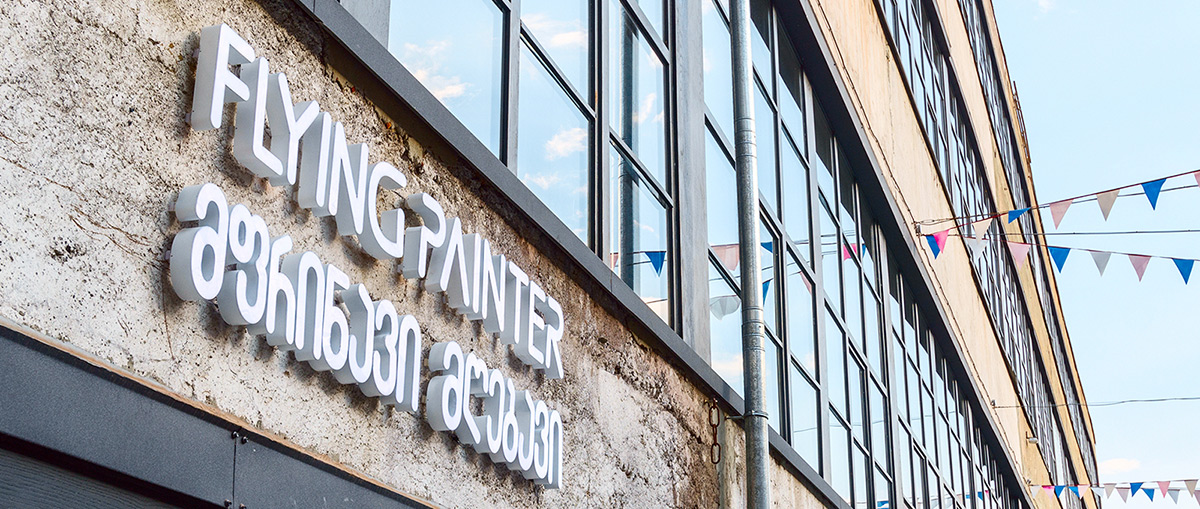 Flying Painter is a Georgian brand creating clothing and accessories which, by their content, are art objects.
Flying Painter is a platform, by means of which artists deliver social, political, critical or romantic messages to the public, using the language of fashion and art. Clothes are made in the brand's ateliers, based on the group's design and content. The Flying Painter group includes the following Tbilisi-based artists: Eka Ketsbaia, Bobo Mkhitar & Natuka Vatsadze.
All items in the Flying Painter are ready-to-wear and each of them tells various stories.
The name of the brand - Flying Painter takes roots from the title of a work by the Georgian modernist painter Petre Otskheli, which was created in 1936, for the film "Winged Painter" by director Leo Esakia.
Flying Painter's flagship store in Tbilisi is open everyday from 12:00 to 20:00 (12 PM to 8 PM).