Character's stories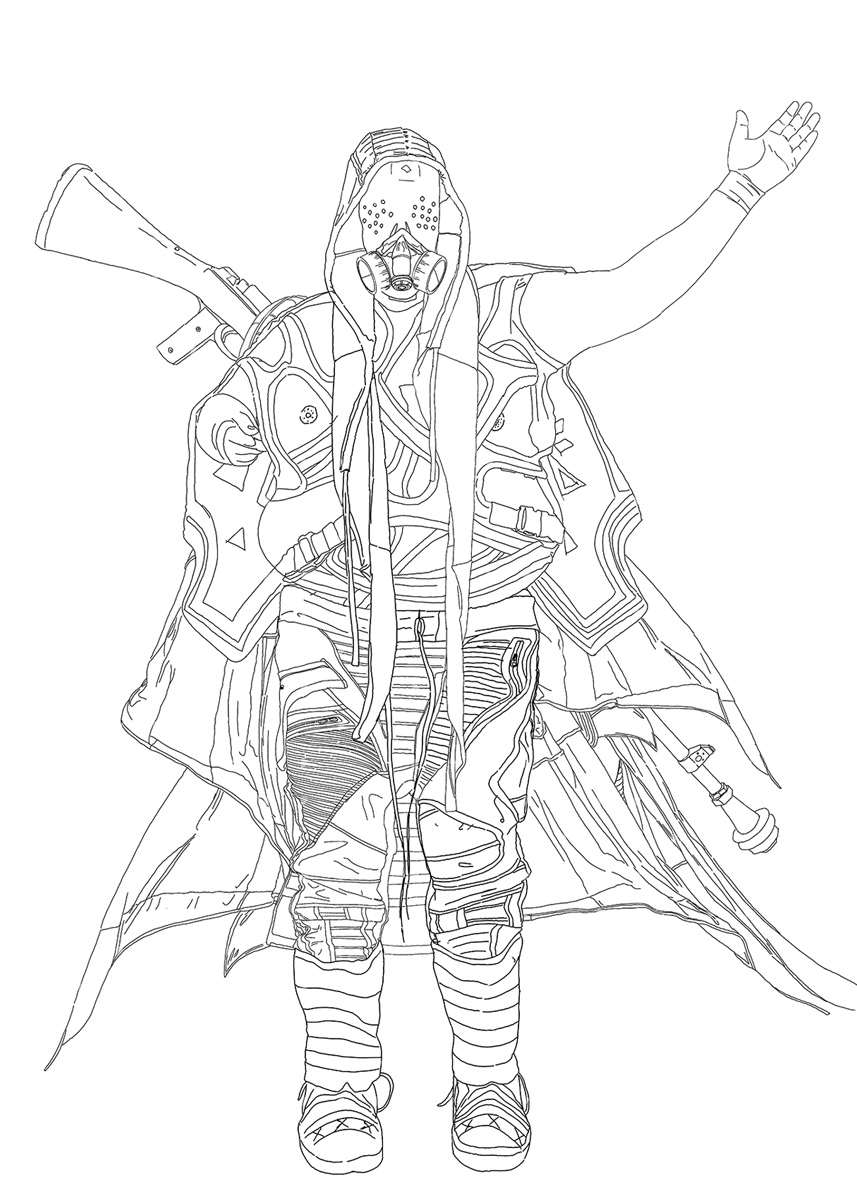 Bada Aadamee
Swamp mushrooms finally reached out to Bada Aadamee's feet, while he was searching for the survivors on the battlefield, with his infrared goggles. Toxins quickly got to his blood vessels and his vision suddenly altered, he could see through both directions of time and he immediately recognized Inartu Valkala. She was walking backwards in time — from future to this particular moment.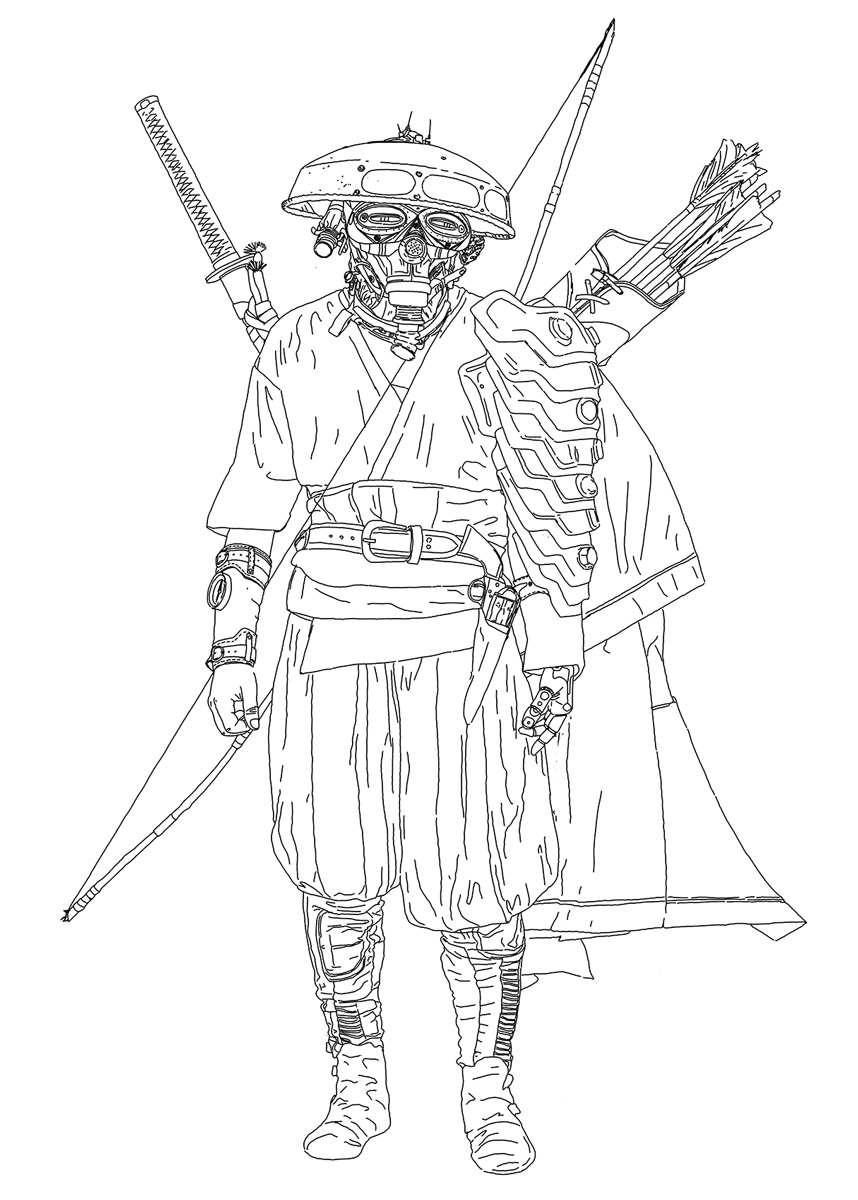 Wong Samudra
Wong Samudra was hiding behind the debris of an old flying ship, waiting for the right moment to capture a biomechanical bird, in order to fly to the island. He had to be careful not to sacrifice his entire human nature throughout the process . However, in order to get through this ordeal, he had to partly abandon his body. With the help of his electronic synapses, which controlled his artificial parts, he had to connect with the creature, as Inartu Valkala once did.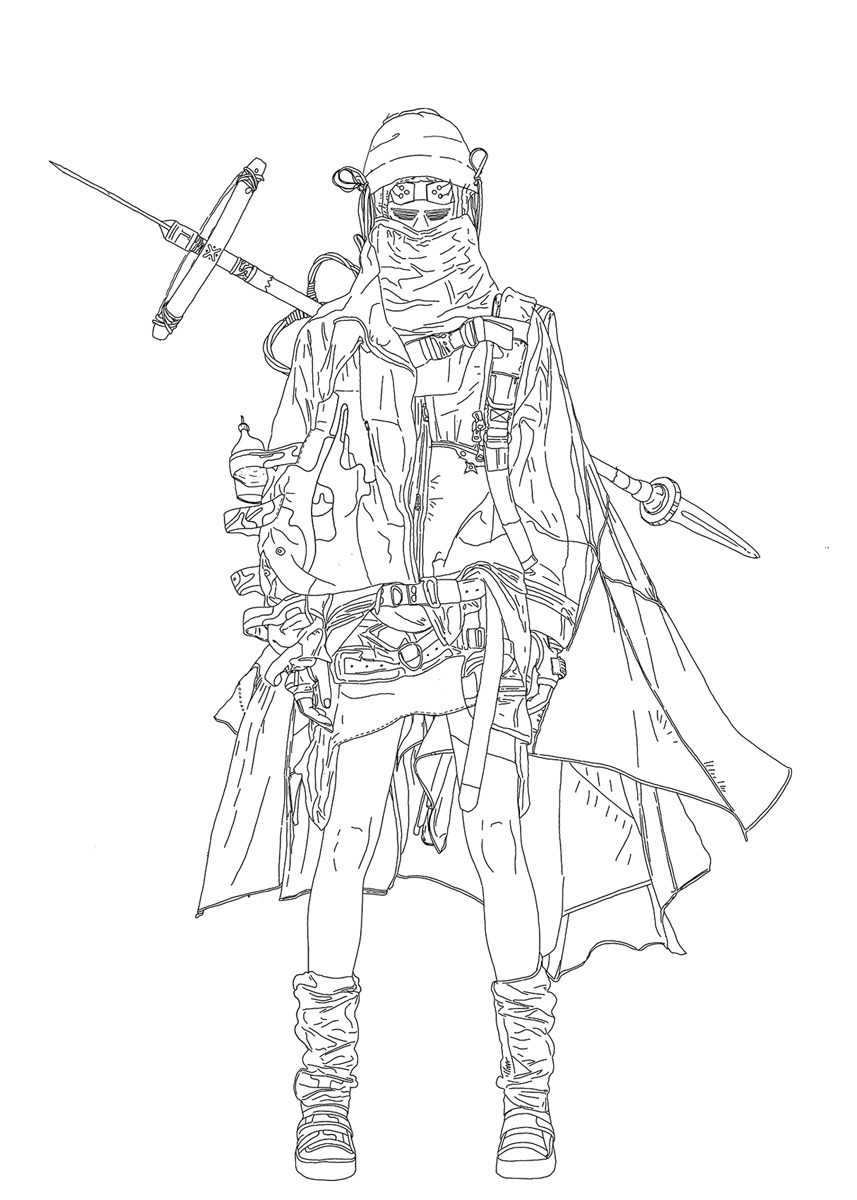 Asta Miri
..."The sounds of bell-trees in the wind were like a lullaby for Asta Miri and Soratobu-Kenshi. Island was full of clockwork butterflies, their bodies pulsing across a sandy sea of clouds. Asta was smiling and trying to catch one of the insects. A few days of endless wondering, the ocean currents, winds from above, and the clouds overhead... What is it?"...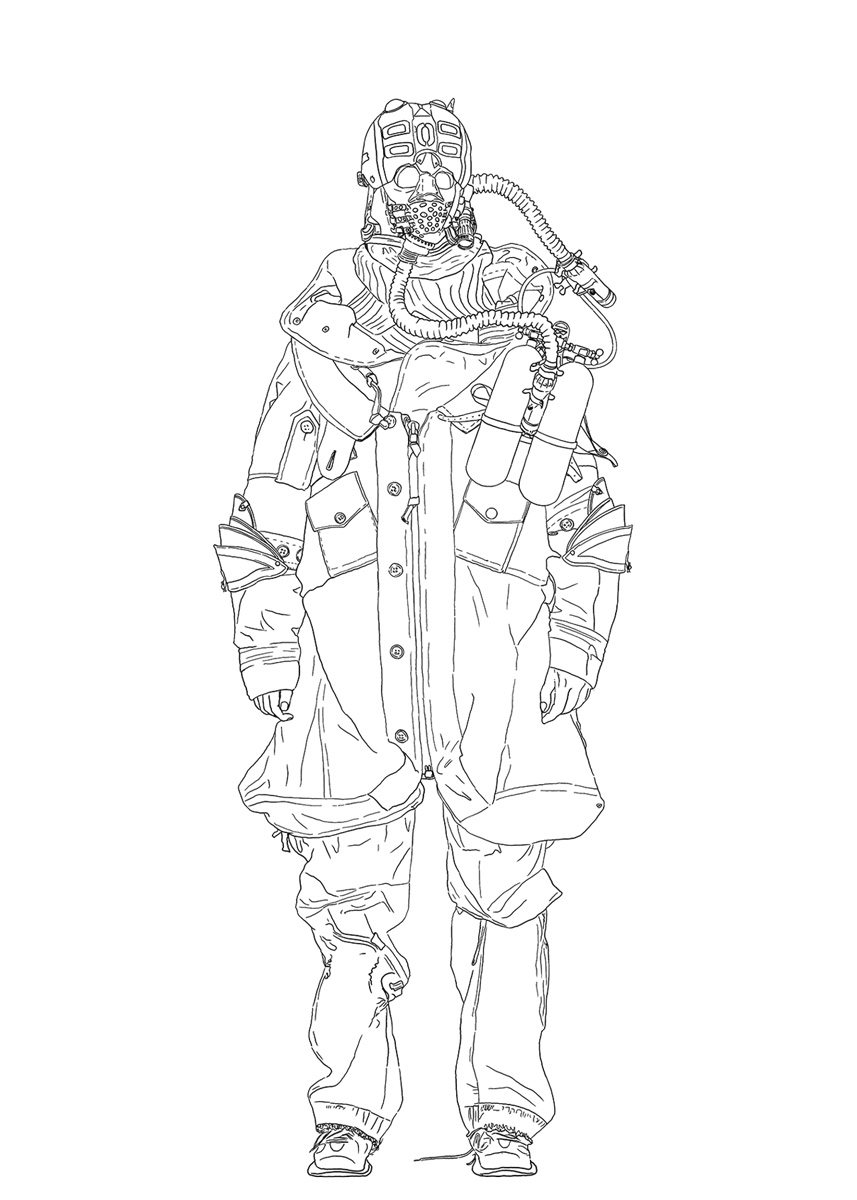 Swamp-Seeker
..."Swamp-Seeker looked at a tiny creature with the golden, shiny wings, lurking in the small transparent sample tube. — It's name is Swamp Angel. — he said to Soratobu-kenshi. — I found it in contaminated area of the mossy woods. It looks pretty scary and might be dangerous, but if I find enough of them, they might be able to cure the area. So, What Am I gonna get, if I'm able to revive the swamp and the woods?"...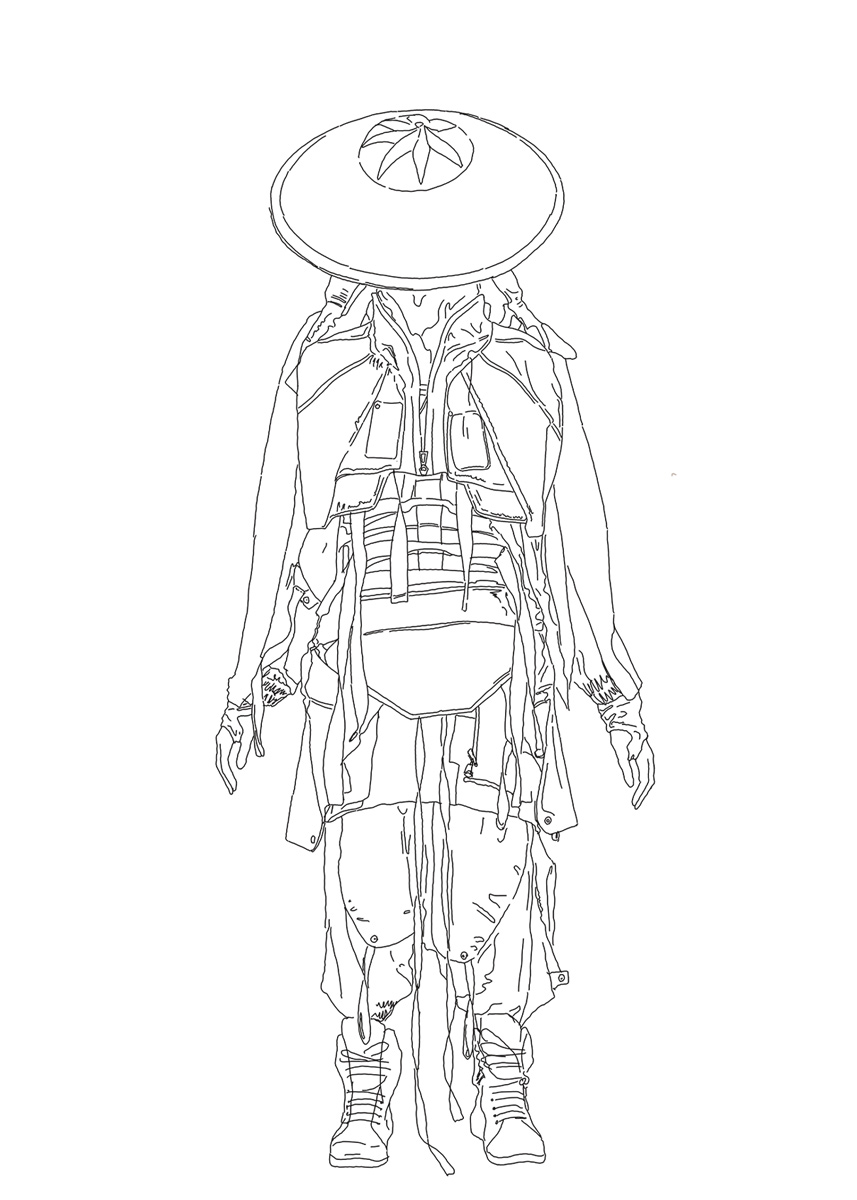 Soratobu-Kenshi
— What is it? — A voice said inside Asta's head. — Why am I here? Is this how it should be? Soratobu-Kenshi turned his head as if he could hear her inner voices... — You did it for me. Is it still as beautiful as the last time we slept here a thousand years ago? — Where is my daughter? — asked Asta suddenly. Soratobu-Kenshi looked at her and pointed at butterflies, that made perfect circle above their heads. there was Mata, drifting in the center"...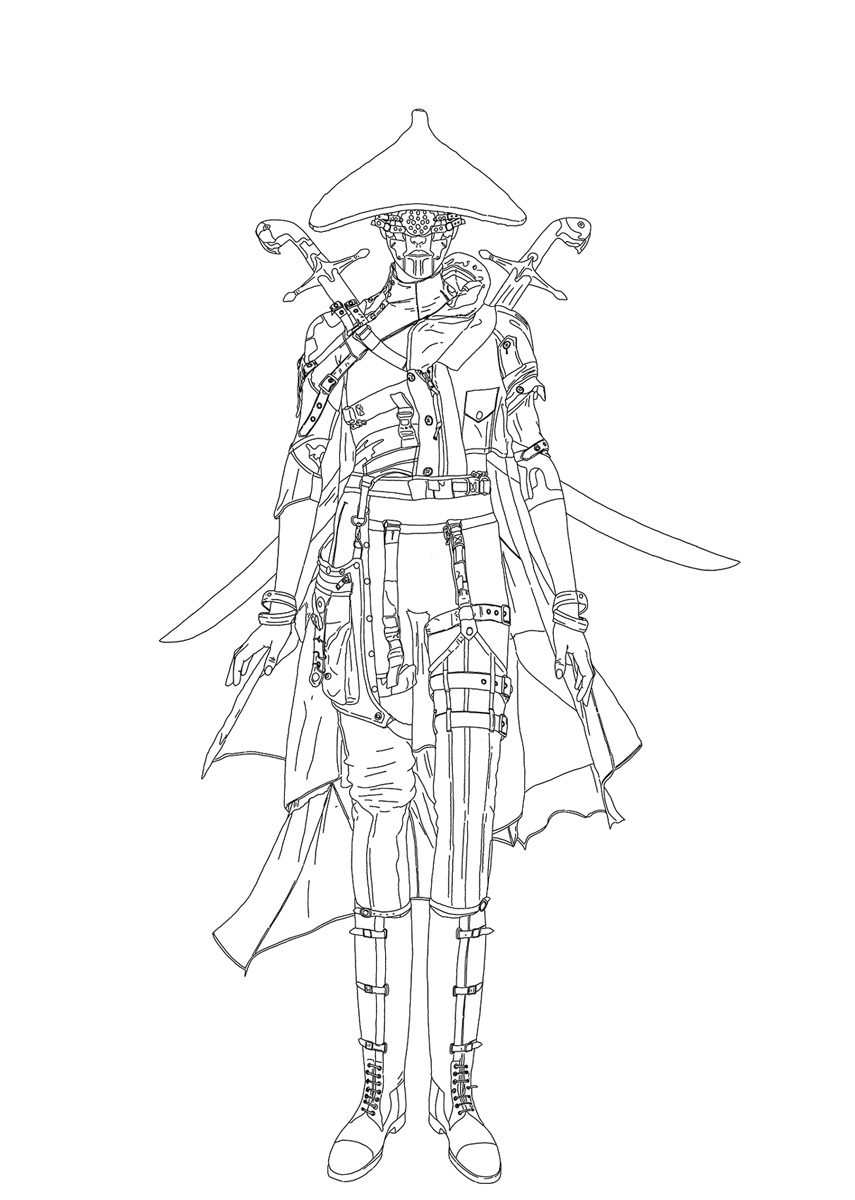 Inartu Valkala
— I was born with these two swords — said Inartu Valkal to Bada Aadamee — they are made of artificial bio substance. They grew up with me!!! I do not know who my parents were. I do not know what they were like or what I could've actually inherited from them; There might be things concealed inside of me, that have to be revealed someday. Do you know why I have this strange expression on my face? — because new life is full of these new feelings, I have been waiting for. I felt this in my heart all this time, the whole time...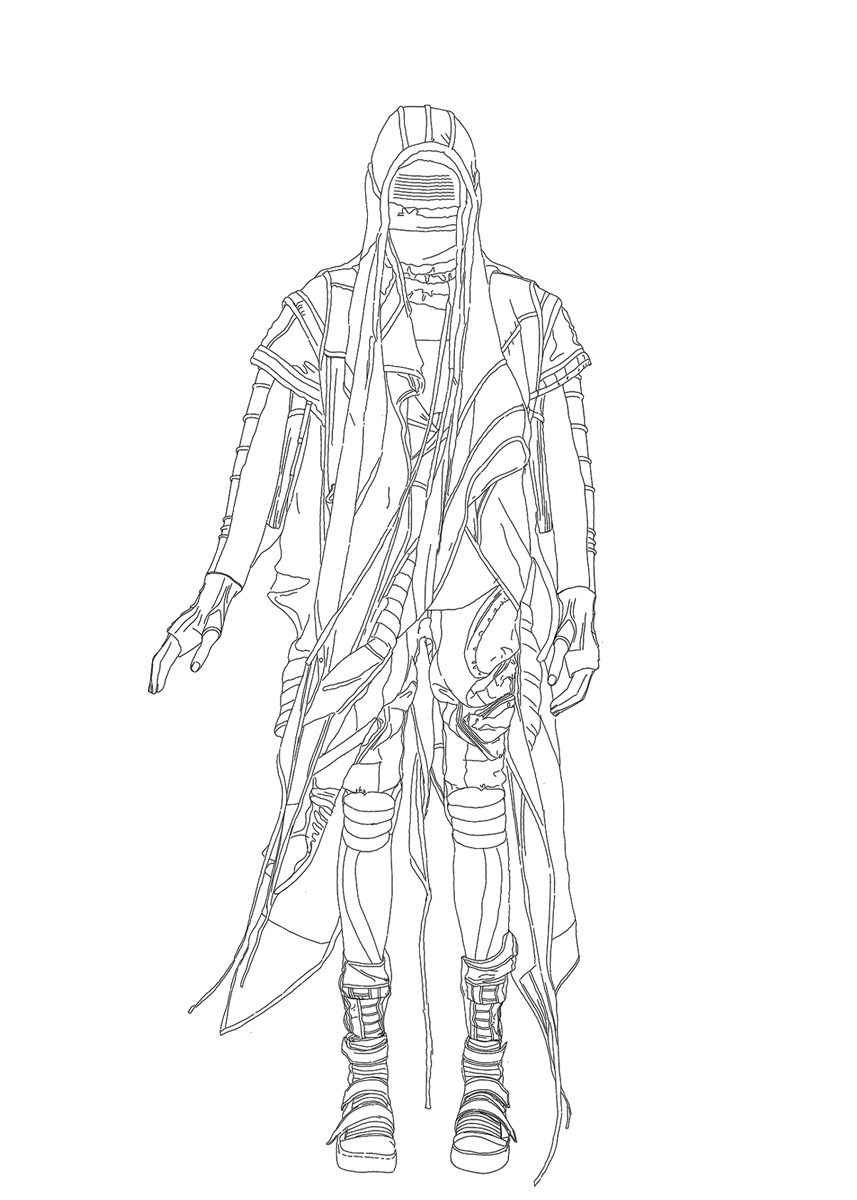 Mata
..."Soratobu-kenshi drew the metaglyph on the wall, it was a message for his daughter Mata... 1000 ri away from him, The girl stared at the pattern in the clouds, see them slowly transform into the grey dust and disappear from the sky. Tired figures of will-o'-wisp fluttered in the starlight, desperately waiting for dawn. Then the cloudy veil expanded like something cold and hollow and made them invisible. Mata's gaze was following her father's path in the sky, as she scratched her circle on the ground"...